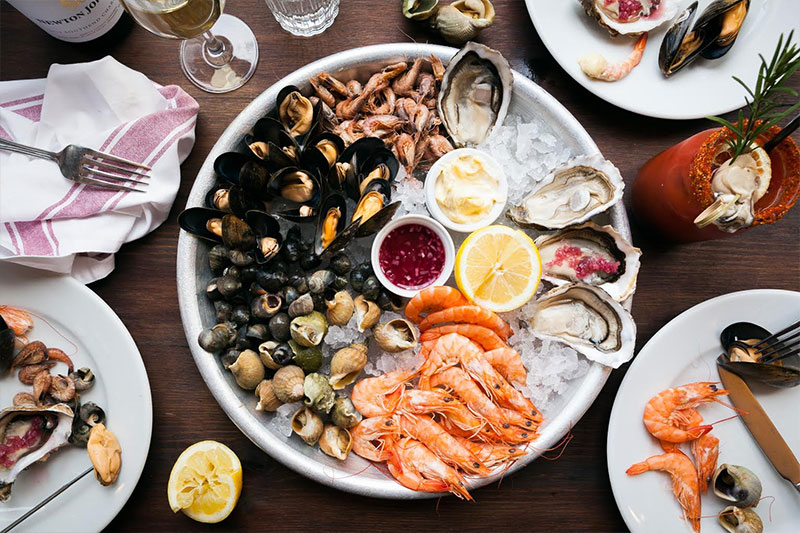 What: Wright Brothers Battersea
In a nutshell: Seafood, oysters and more at the Power station.
Summing it all up: Wright Brothers have some very highly rated seafood restaurants dotted across town and this sees them opening in the area around the iconic Battersea Power Station.
The low-down
There's a lot of change afoot at Battersea Power Station. And now we're getting the first signs of which restaurants will be opening at the development, with the announcement of a new Wright Brothers. Already popular in Borough, Soho, Spitalfields and South Kensington, this will be their fifth restaurant.
On the menu, expect high-quality sustainable seafood and shellfish. So there will be fruits de mer, Isle of Lewis langoustine, grilled prawns and roast crab - with new dishes to be revealed closer to the opening date. Oysters will continue to be a big thing with regular masterclasses and the oysters themselves available from £1 each.
It'll be a big spot, seating 150, with a large open kitchen at the heart of things and, of course, an oyster display bar. They'll also have a private room that seats 24 and a riverside terrace with views of the station itself.
More about Wright Brothers Battersea
Where is it? Unit 26, Circus West Village, Battersea Power Station, 188 Kirtling Street, London, SW11 8EZ
When does it open? 11 December 2017
Find out more: Visit their website or follow them on Twitter @WrightBrosLTD.