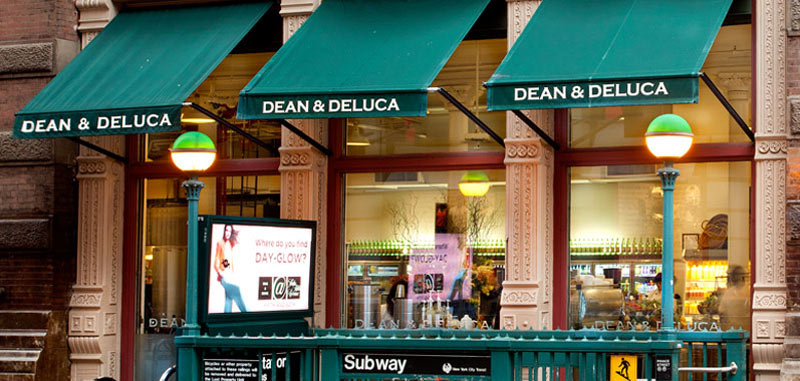 Updated 3/8/17 with opening date
On every New York trip that we've ever been on, there's one place that we always make sure we pop into at least once, and that's Dean and Deluca, particularly the one in Soho. It's one of the city's best-known deli/food markets, serving everything from freshly ground coffee, chocolate, juices, with an amazing array of breads, pastries, salads and more.
So we're very pleased indeed to read in the Standard that Dean and Deluca are coming to London. They're opening in the space left by Allens of Mayfair (yes, that IS a slightly bittersweet moment), right opposite the Connaught.
A spokesperson tells Hot Dinners; "The brand will open a neighbourhood Market Store and Café at 117 Mount Street, arranged across 1,900 sq ft and will also include a standalone butchers at the rear of the Mews Building.".
Dean and Deluca will open in summer 2017 at 117 Mount St, London W1K 3LA in 2017. For more, follow them on Twitter @DeanAndDeLuca.